Description
Take your arcade sports games to the next level with Sega's Allstar Basketball.
Sega has produced a number of basketball machines in the past, including Sonic Sports Basketball, but this is the first time they have offered a video basketball board as a part of the fun. The 65″ screen expands the possibilities of play. In Single player mode, there are four missions, as shown here: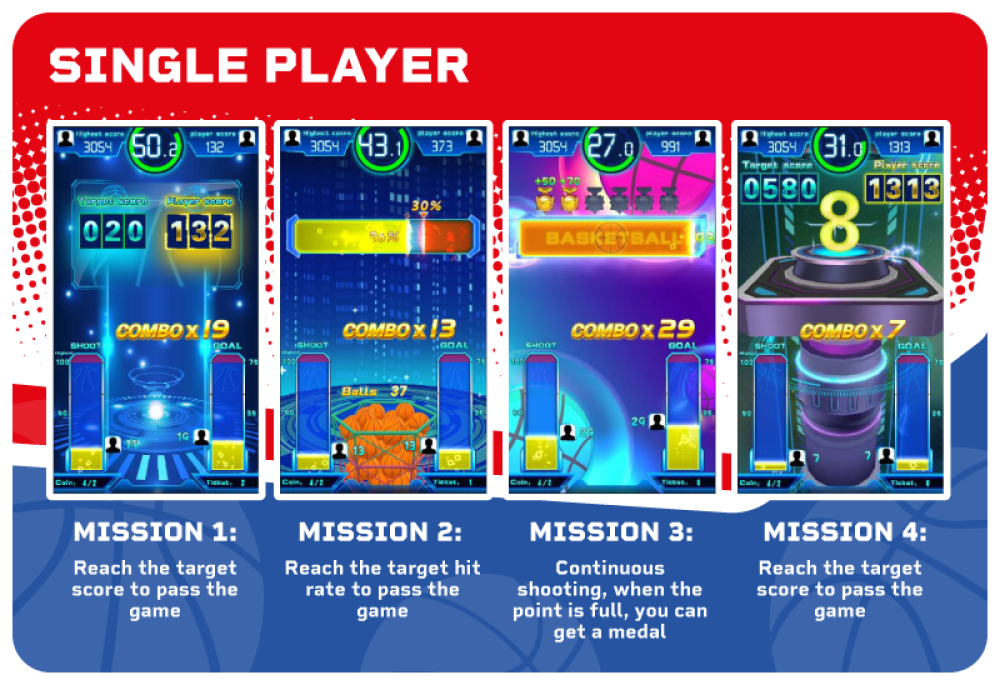 In Multiplayer mode, there are several game types that players can choose from, which is also great for incentivizing replay value :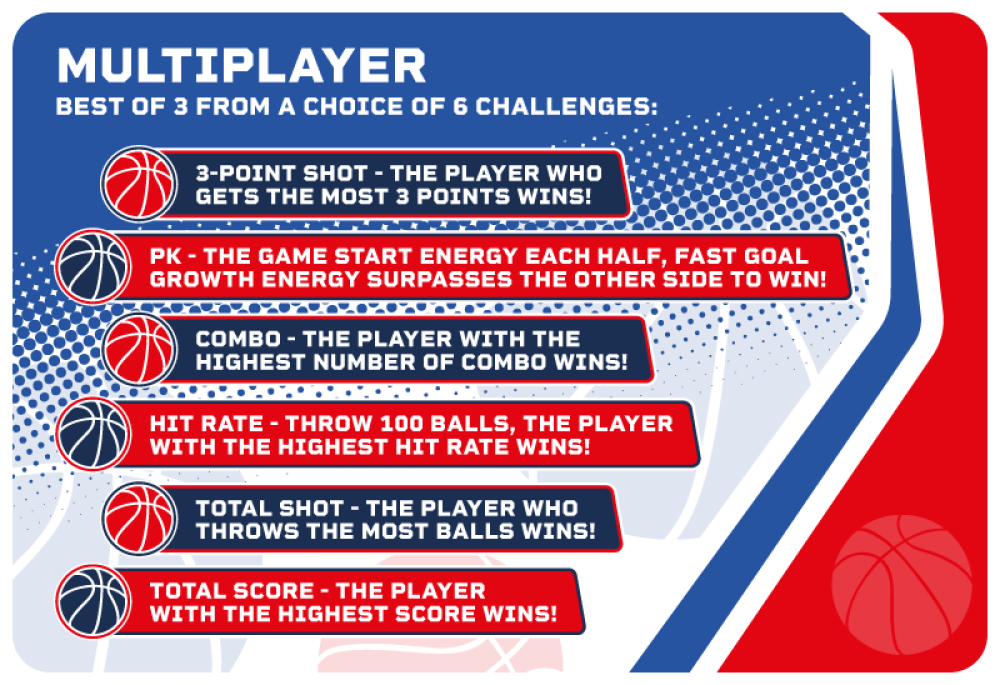 The game also features a camera to
Sega Amusements' Allstar Basketball Features
– Sega's first video basketball game
– Sharp cabinet design with a red/white/blue/black color scheme
– Eye catching RGB LED lighting
– 65″ vertically oriented HD screen with plexigass protector in front
– High quality graphics & game animations
– 4 game modes with 3 difficulty levels [Single player]; Best of 3 from a choice of 6 challenges.
– Linkable up to 16 cabinets; Great for tournaments!
– A professional statistical analysis is shown at the end to show how players performed
– Built-in camera captures player reactions
– Redemption mode to win tickets; Comes with a ticket dispenser but compatible with eTickets
– Coin or card swipe capable
Do you have more questions or are you ready to buy?